Energy saving by using Ekolak low-temperature powder coatings
16. 11. 2022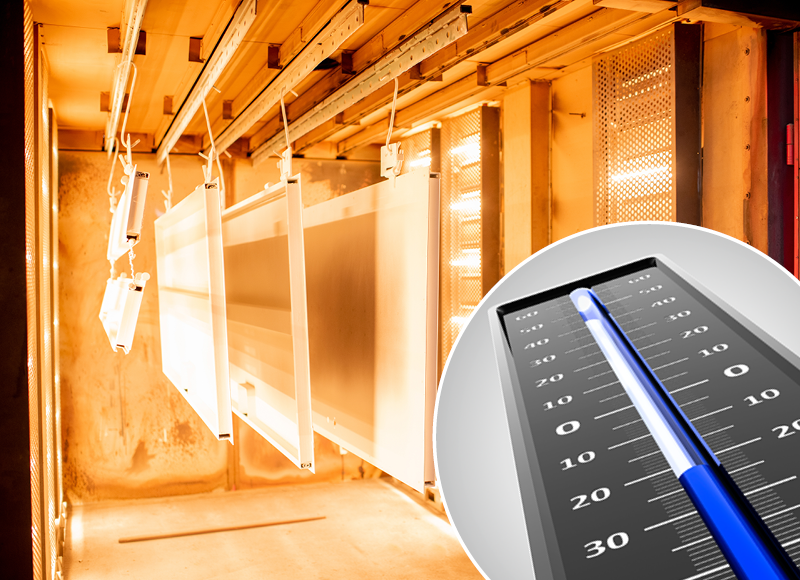 Save energy by choosing low-temperature powder coatings from our existing Ekolak powder coatings program!
We have all been facing uncertainty in the energy market lately, and the ever-increasing prices of input energy represent ever-increasing operating costs.
The use of powder coatings, which harden at lower temperatures, is advantageous from an environmental point of view, but at the moment mostly from an economic point of view.
Classic powder coatings are hardened in the oven at 180-190 °C for 10-15 minutes. Each paint shop adjusts the temperature regime slightly depending on the specifics of the product being painted.
Low temperature powder coatings can be cured at much lower temperatures. For coatings intended for internal use, curing at 140 °C is possible, in some cases even as low as 130 °C. For coatings intended for external use, curing can be done at 160 °C or in some cases even at 150 °C.
The difference in baking temperature is a direct saving as a result of lower consumption of electricity, gas or oil.
Coating is also possible on substrates that are more sensitive to temperature, such as MDF (Medium Density Fiberboard), plastics, etc.
Offers the possibility of coating products that are very different in thickness. Thick pieces require a longer time in the oven for the coating to harden, which can lead to discoloration when baking in classic modes.
Baking is generally the bottleneck of coating, which can be eliminated by increasing the speed of the baking line and using low-temperature PL in the classic regime.
Our sales program also offers the service of measuring the oven temperature free of charge, with which the temperature regimes can be optimally set.
Back